In spite of the continuing COVID-19 pandemic and related substantial limitation of many activities, the Faculty of Military Leadership continues with its academic processes although often in a form far different from forms usual in the past. A good example can be the 3rd December, 2020 – the date of defense of dissertation thesis, submitted by Colonel MSc. Dražen Smiljanič, Croatian Armed Forces. 
Colonel Smiljnaič has successfully completed his study in the Economics and Management PhD. degree program, National Defense Economics branch of study by defending his dissertation thesis entitled Sustainability in National Defence. The last two years of his study were substantially influenced by his appointment to the United States of America, recent months then by the epidemic crisis.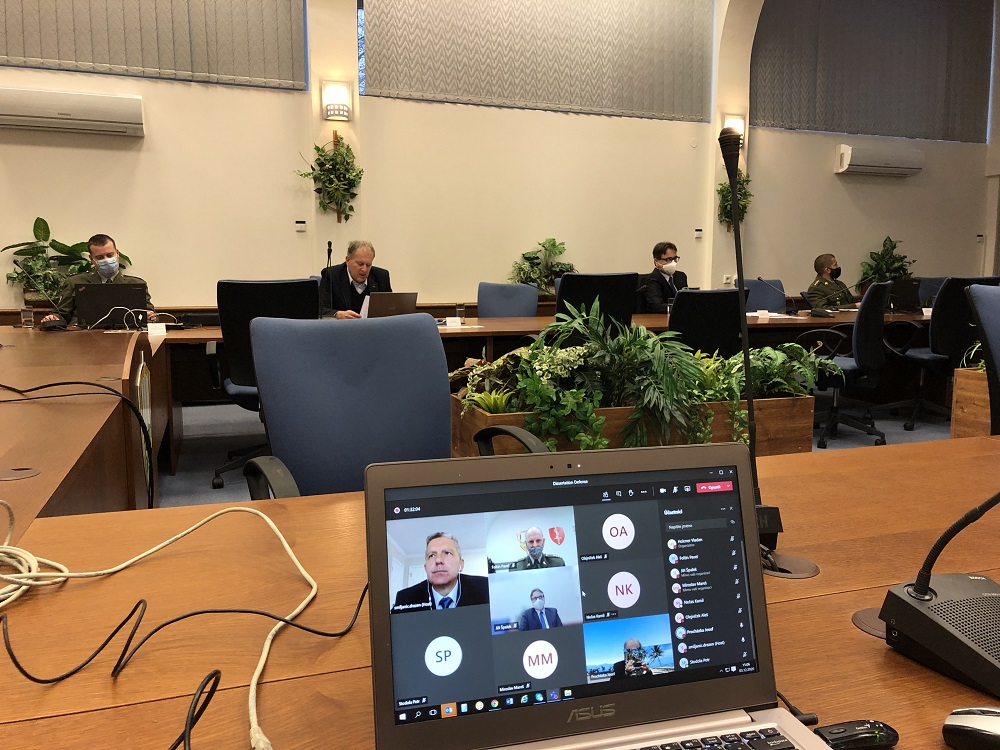 Therefore, this dissertation defense became rather unique. Not only was this dissertation defense carried out in English but also in a distance form, using the MS Teams platform. It is also interesting that during the defense, the distance between the PhD. student and the board for dissertation defense, chaired by Vice-Rector of the University of Defence for Internal Management and Quality Control, Colonel (GS) Assoc. Prof. Dr. habil. Ing. Pavel Foltin, Ph.D., exceeded 7000 kilometers with time difference of 6 hours.
Author: Vladan Holcner