During the days of 8th till 26th of October 2018, students WO Martin Špinar and WO Lukáš Horák, had participated on study stay and excursion focused on naval logistics. The initial part of their study stay took place at the Military Maritime Academy in Gdynia in Poland (Akademia Marynarki Wojennej w Gdyni). 
During the first few days, they learned about the background of the academy, the history of Gdynia, and visited several museums detailing the history of the Polish Navy and local historical figures. They were also presented with a tour of the port of Gdynia from the "other side", that is, from the perspective of arriving ships. Visual aids and simulators used to teach future Polish naval officers were presented as well.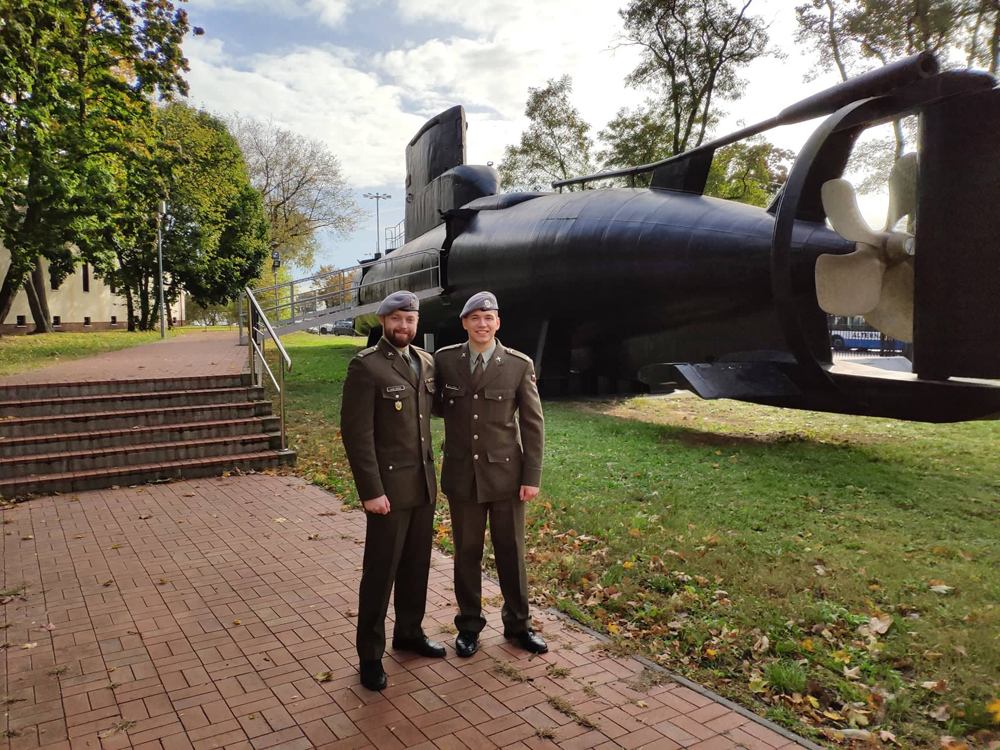 Students have the opportunity to participate on the 10th LogMare 2018 Logistics Conference began. They learned about the history of maritime logistics in Poland, about plans and investments in future years, about rising trends in maritime transport, about barriers of implementation of practices from the civilian to the military sphere and the safety precautions used when handling transported material.
Authors: Lukáš Horák, Martin Špinar